Hawkeyes in the Field
Find out where former Hawkeye Olympic Strength & Conditioning Interns have moved on to and learn about their experiences at Iowa.
CHRIS LOWE: ASSOCIATE DIRECTOR OF ATHLETICS PERFORMANCE, BAYLOR UNIVERSITY
"There are no words to describe my gratitude to Coach Maxwell and the University of Iowa's Olympic Strength and Conditioning Department. The experience from the internship program is unlike any other in the country. Their multi-disciplined approach develops interns not only into great coaches, but future leaders in the strength and conditioning world. I was fortunate enough to develop a strong relationship with my fellow interns, as well as the coaching staff. It is rare to have a position where you are excited to go to work everyday. My passion for becoming a collegiate strength and conditioning coach grew everyday because I was surrounded by those who had the same passion as me. I would recommend this program for anyone who is looking to grow their career to their fullest abilities. By far, the University of Iowa's Olympic Strength and Conditioning is the best thing to ever happen to me and my career."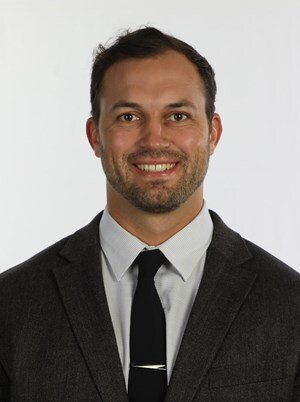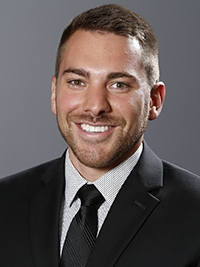 BRYANT FERATE: ASSISTANT DIRECTOR OF SPORTS PERFORMANCE, UNIVERSITY OF PORTLAND
"The University of Iowa's Olympic Sports Strength and Conditioning internship has provided me with experiences that have molded and assisted me in my growth as a professional. Not only did this experience support me in becoming a better coach; I was blessed to be mentored by five Strength and Conditioning professionals that truly care about the intern's development, not only as a coach but as a person."
A.J. KLOSS: ASSISTANT STRENGTH & CONDITIONING COACH, KANSAS STATE UNIVERSITY
"I consider my experience working as an intern for the University of Iowa Olympic Strength and Conditioning program to be invaluable. Before entering the internship, I had minimal experience coaching and lacked confidence in my abilities. I was given a great opportunity to grow and progress as a coach while being continually challenged by the staff. I was mentored and educated in multiple facets of strength and conditioning, from training theory and programming to professional development and presentation. I was given chances to lead groups, develop interpersonal skills, organizational skills, and develop a "presence" on the floor while coaching various sized groups. I was also able to work with advanced sports performance technology and learn about its proper implementation. This internship program provided me the training, tools and confidence needed to take my career to the next level. It also allowed me to develop relationships with several coaches, strength and sport, to create a network I will carry throughout my career. I could not have asked for a better experience."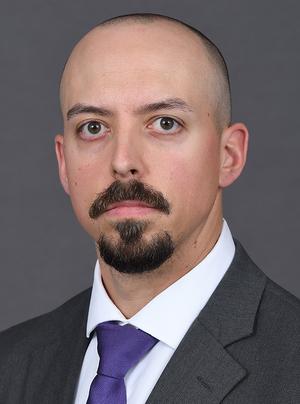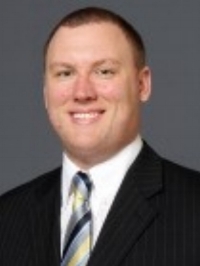 DANIEL KANT-HULL: CATAPULT
"I consider my internship at the University of Iowa to be the corner stone to my career in strength & conditioning. I learned the necessary skills that bridged a gap between classroom and practical world applications of working with athletes and teams. Starting day one the standards were set high with an expectation of excellence in every category of the internship. One of the first tasks was coaching progressions where we used other interns as mock athletes and would teach them how to perform various exercises while the coaching staff would critique how we taught. This was an invaluable experience as it allowed whoever was teaching to learn more about their own individual coaching style, how to control a room, where the best place was to view everything, and how to be a more effective coach while doing it at an appropriate pace. Many mistakes were made during this process but each time areas of improvement were addressed and further practiced again until the tasks could be performed to a standard that was befitting of working with the student-athletes. Next task was educational readings with at least one of the staff members. During this process, research articles would be read and their contents discussed. This was an opportunity to bridge the gap between what research is saying and how to make it applicable in a training environment.
Towards the end of the internship came the development of a resume/cover letter, portfolio creation, mock interviews, and ultimately placement. Items covered in the resume/cover letter where based on what was being looked for in a position, how to come across as positive, and how to best represent yourself when displaying a body of work to someone else. In addition, there were mock interviews that were performed whether by phone calls or in person. These were performed with the utmost attention to detail. At the end of the process we were again critiqued and given ways to represent ourselves to the maximum of our abilities and experiences. The final task was placement, at which the staff worked tirelessly to make sure that each intern was placed in an area where they could further develop or continue on with their career. Countless phone calls and emails where sent with the purpose of helping interns continue on their path.
I credit my internship at the University of Iowa as the reason I was job ready and did indeed receive a full time job upon completion of my time there. The learning, guidance, exposure to different styles and systems ensure that anyone who applies themselves while interning there will bring excellence to wherever they end up. To this day I still consider the staff at the University of Iowa to be some of the best mentors available. I continue to converse with them whenever possible whether it be to ask advice or just to simple talk shop." 
MARK JAMISON: ASSOCIATE ATHLETIC DIRECTOR FOR HIGH PERFORMANCE, SOUTHERN ILLINOIS UNIVERSITY EDWARDSVILLE
"My internship with the University of Iowa Olympic Strength & Conditioning department was a truly great experience and significantly impacted my career in many ways. The staff is dedicated and determined to help each intern learn and develop the skills necessary to be successful in the field. They provide a great example of what it takes to be a strength coach from passion and work ethic to knowledge and leadership. There are high standards set on the internship program that challenge you each and every day. The program entails all aspects of strength and conditioning beginning with coaching progressions, developing your coaching style, and becoming comfortable and confident on the floor. Along with this is the educational process where you research and discuss relevant principles and philosophies.  It is through this that you develop the practical knowledge between scientific reasoning and experienced based programming culminating in the development of a specific program.
Where I think this internship separates itself from others are the opportunities and resources available to you throughout the program. You receive hands on experience in order to enhance your learned skills of coaching and programming as well as preparing you for the next step in your career. The staff is invested in you and your future and helps you to develop your portfolio, interview skills and locating your next destination. By the end you have learned what it takes to be successful in this field by example and through experience and are truly prepared for your next step. I credit my internship with the University of Iowa for my professional development and for where I am at today. The staff continues to be a great resource for me, and my experience was truly invaluable."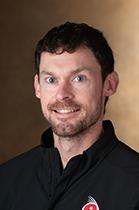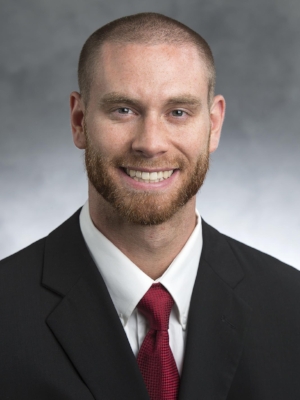 MICHAEL BRASCH: STRENGTH & CONDITIONING COACH, MASH PERFORMANCE, EAGAN, MN
"My internship with Coach Maxwell and the University of Iowa's Olympic Strength & Conditioning staff was without a doubt the most valuable experience I have had thus far in my career. I was placed in leadership roles and situations that challenged me to adapt and develop into a confident coach and teacher while building relationships with the student-athletes and coaches. My passion, coaching style, and knowledge about the field grew tremendously throughout my time at the University of Iowa. In addition, I learned firsthand about sport performance technology, interpersonal skills, programming and training theory, resume building, networking and professional development. The relationships I built with not only the coaches, but my fellow interns still holds strong to this day.
Above all else, the coaches truly care about you as a person and treat you as an integral part of the Strength and Conditioning staff. They hold you to an exceptionally high standard and will go out of their way to help you achieve your goals. I would absolutely recommend this internship to anyone who is serious about their personal and professional development in Strength and Conditioning. I cannot put into words how grateful I am for the opportunity to be a Hawkeye and everything that they have done and continue to do to help me take the next step in my career. I could not have asked for a better experience."
MARK DESSART: ASSISTANT STRENGTH & CONDITIONING COACH, WEBBER INTERNATIONAL UNIVERSITY
"The University of Iowa's Olympic Strength and Conditioning internship program is unlike many programs across the country. This program was intelligently designed by passionate coaches who want to inspire young coaches and prepare them for a life in strength and conditioning. It bridges the gap from the classroom to a real-world practical setting in strategic ways. This internship offered me more than the traditional setup, clean up, and on floor coaching that many internships offer. Outside of these typical internship requirements, it provided me professional development in the forms of programming, teaching Olympic and other exercise progressions, staff meetings, staff presentations and discussions, personal evaluations, experience with top end technology, and so much more. I was challenged daily to improve professionally as well as personally by coaches who truly cared about my success. I am truly honored and thankful to have worked with five coaches who desired to mentor me and push me to the next step in my career."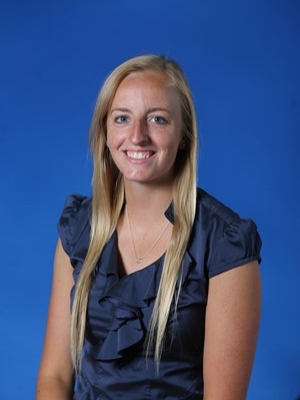 BRENNA MACDONALD: ASSISTANT STRENGTH & CONDITIONING COACH, UNIVERSITY OF PITTSBURGH
"I could not have asked for a better internship experience than participating in  the University of Iowa Internship Program. The internship is extremely organized with a well-rounded curriculum that prepares interns in several areas such as: professional development, coaching ability both on and off the floor, programming, athlete monitoring and the use of performance enhancing technology.  The staff ensures interns are challenged both individually and in group settings and that they gain the confidence and skill to lead full sized group training sessions. The University of Iowa has an elite staff of high quality mentors who encourage interns to have a growth mindset and to question them often. I have never been a part of a culture that emphasizes continued learning as much as this staff does. The staff continues to stay on top of new research, particularly where athlete monitoring is concerned, which fosters a learning environment that is truly unique.  Alongside the weekly curriculum lessons, interns are tasked with creating and presenting their own lifting progressions, which give the interns a better understanding of several key movements, and improve the intern's coaching ability on the floor. Finally, interns in this program will have first-hand access to select technological resources that many programs are not fortunate enough to have access to. This internship is extremely hands-on and prepares interns to be successful in the field of strength and conditioning. I left the Iowa program with the confidence, knowledge and experience needed to succeed in the next level of this field and I wouldn't trade my time there for anything. I highly recommend it to anyone interested in improving themselves as a coach."
JOEY DAVEY: SPORTS PERFORMANCE COACH, MEMPHIS GRIZZLIES
"As a young Strength & Conditioning Coach, the University of Iowa provided me with the opportunity to develop, grow, and hone my skill sets while opening my eyes to a different train of thought in regards to athletic performance. Coach Maxwell and the rest of the staff were not only incredible mentors for me, but they served as a model for who I wanted to become as a Coach. As a result, I can honestly say that every single day of my internship I was challenged to learn. The established curriculum provides structure and guidance for developing coaching expertise and knowledge. Specifically, going through teaching progressions of lifts not only taught me so much about cueing and technique development, but at understanding movement better. In addition, the curriculums regarding technology, periodization, speed development, and professional development provided me with the type of knowledge that you simply cannot learn as effectively or at all in a textbook. 
While I could go on and on about how influential my time as a Hawkeye was, I will say that the thing I took away most was my desire for learning increased tenfold. The sum of experiences and philosophies of the staff along with their transparency led to unlimited opportunities for professional growth. The way I was challenged to approach situations differently and think critically gave me confidence in my abilities and the belief that there is always more to learn. I am forever appreciative and indebted to the University of Iowa Olympic Sports Strength & Conditioning staff for their patience, mentorship, and truly just being great people."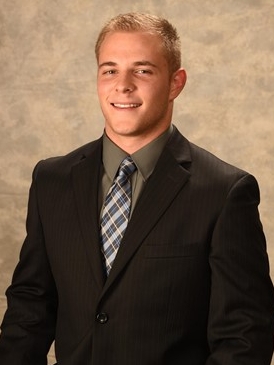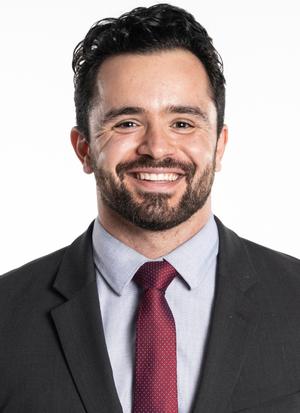 LORENZO TOMASIELLO: STRENGTH & CONDITIONING COACH, RUTGERS UNIVERSITY
"Being a part of Iowa's Olympic Strength and Conditioning internship program was a rewarding experience in terms of both my professional and personal growth. The internship not only provided valuable time in coaching student-athletes on the floor, but also constant opportunities to learn and develop skills important to my career. 
Coach Maxwell, along with his phenomenal and caring staff, created an environment that provides the appropriate tools to help foster one's growth as a not only a coach, but as an individual. They offer an extensive curriculum, on various subjects such as exercise progressions, periodization, athlete monitoring, resume building, and so much more. 
This internship has taught me valuable lessons, such as the importance of discipline, consistency, and accountability; all of which I will carry with me for the rest of my life. I am extremely grateful for everything they have done for me, and continue to do, even now that my time with the program has ended. I can honestly say that without this opportunity, I would not be where I am today. It was a true privilege to be a part of this internship program."
MAX TORRES: PERFORMANCE SPECIALIST AT EXOS, PERSONAL TRAINER AT DALLAS COUNTRY CLUB
"The University of Iowa Olympic Sports strength and conditioning internship has played a major role in my success and development as a strength and conditioning coach.  I was challenged professionally and intellectually over the course of the internship. Creating and teaching progressions for the squat, clean, snatch, and jerk made me more confident in my ability to teach the individual lifts and their variations. Presenting in front of the staff under a time limit also allowed me to streamline and economize my coaching. The informal discussions and formal internship curriculum fueled my passion for the field and drive to learn. Having the opportunity to work with multiple coaches and teams opened my mind to a multitude of thought processes within the field of strength and conditioning. The staff expected interns to ask questions and were always available to share their experiences and knowledge. Since my internship, I have implemented concepts in my current and past roles that were inspired by my experience learning from the Iowa staff. Coach Maxwell and the staff have provided invaluable support, guidance, and advice on my career as a strength and conditioning coach. I am grateful to Coach Maxwell and the University of Iowa Olympic sports strength and conditioning staff."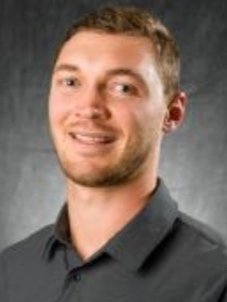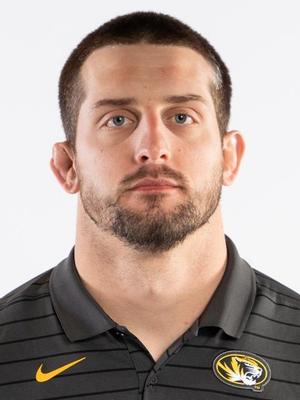 DEREK STORK: SPORT SCIENCE & REHAB SPECIALIST, UNIVERSITY OF MISSOURI
"The internship with the University of Iowa Olympic Strength and Conditioning staff played a significant role in my development as a young coach in this field. Every single day of the internship provided an opportunity to grow as coach and challenged me to go out of my comfort zone to do so. The internship curriculum covered areas in technology, speed development, nutrition, periodization, and many others that allowed the interns the opportunity to discuss key areas of this field with the well-regarded and incredibly knowledgeable full-time staff. Coach Maxwell and his staff were incredibly supportive and answered any and all questions that arose throughout the internship. The hands-on side of the internship curriculum was the most beneficial for my development as a coach. The exercise progressions for the Olympic lifts allowed me to dissect and better understand the Olympic movements and also allowed me to gain confidence in my ability to teach progressions, regressions, and instruct large groups of athletes. During these presentations I began to develop my own style of coaching and began find my coaching voice. Being able to work hands on during these presentations and during training sessions was invaluable for my development and confidence as a coach. Overall, I could not have asked for a better internship experience. I am incredibly grateful for Coach Maxwell and his staff for everything they've done and continue to do to help me in this field."
ADAM KEARNS: STRENGTH & CONDITIONING COACH, IMG ACADEMY
"The opportunity to intern at the University of Iowa was one of the best things to ever happen to me, both from a professional and personal perspective. Coach Maxwell and his staff really take pride in not only the development of their athletes, but also the development of their interns as coaches as well.  The strength staff at Iowa does a great job of helping young coaches discover their strengths and weakness as a coach, and works with them to help enhance their skills. They also ensure that interns learn as much as possible about various aspects within the field such as periodization, professional development, and new technology. Having the opportunity to work closely with Coach Maxwell and Coach Walrod greatly helped my development as a coach. 
From a personal perspective, the people involved with the internship was the best part of the experience. I was able to form relationships with other fellow interns that I still keep in contact with today, as well as coaches that have had a big influence in my career. I can honestly say, from personal experience, the staff here truly cares about their interns, even after the internship is completed. They genuinely want their interns to find jobs in the field, and they do a great job of helping interns find their next stop. 
 The time spent at the University of Iowa is invaluable to me. The exposure to all of the various ideas, technologies, situations, and people really helped me prepare for my next job. In my opinion, one of the most significant aspects of this internship is the hands-on coaching responsibility they give you, and the feedback and conversations that arise from these experiences is invaluable. I cannot put into words the gratitude I have for Coach Maxwell, the entire strength staff, and the University of Iowa. "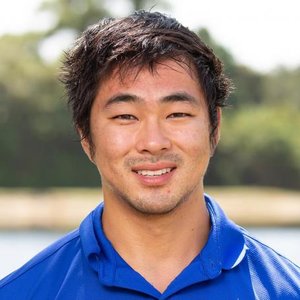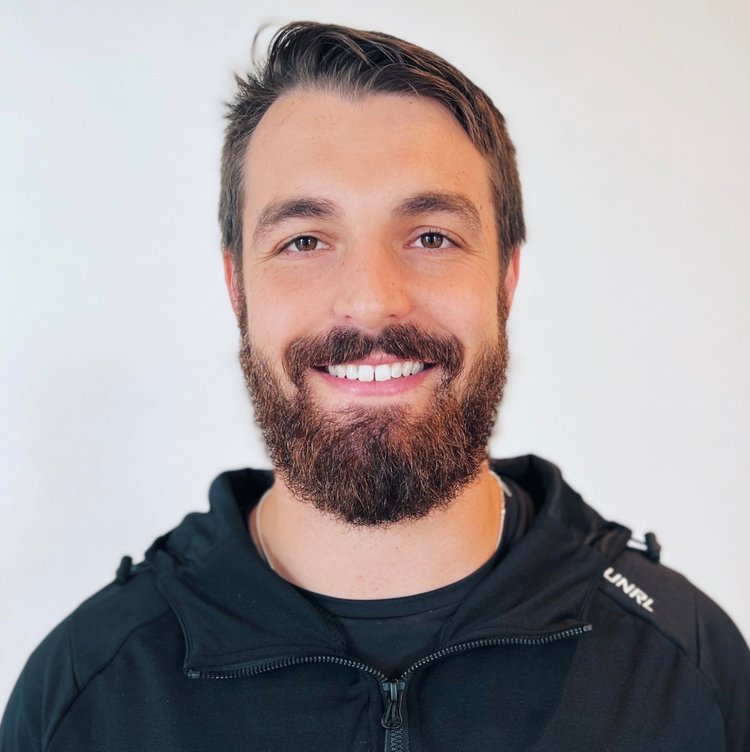 CHASE LESTER: FACILITY DIRECTOR, ETS PERFORMANCE, WEST DES MOINES, IA
"My experience within the University of Iowa Olympic Strength and Conditioning Program solidified my passion for this field. The time and effort that Coach Maxwell and his staff invests in the interns is comparable to none. They truly want you to succeed, and they show it every day. I had the opportunity to expand my knowledge base through their curriculum and was pushed out of my comfort zone through coaching progressions. I was able to put my new skills to the test while working directly with the athletes. 
I developed professionally as well as personally under a group of mentors whose relationships I will cherish for the rest of my life. This experience taught me to strive for more, and I would recommend this internship to anyone who wants to better themselves as a strength and conditioning coach. "
ASA BRITT: ASSISTANT DIRECTOR SPORTS PERFORMANCE, FAIRFIELD UNIVERSITY
"My time at the University of Iowa was one of the best things that could have ever happened to me both as a coach and as a person. From the minute that I walked through those doors it helped show me the coach that I truly desired to be. In coming to a place with very little collegiate experience coaching and being on the floor, the level of trust and ability to learn how to grow as a coach was something that I am so grateful for. In addition, the ability to receive information from all sides of coaching both weight room and the use of technology has vastly improved my mindset and how I look at things. Being tested both as a coach through teaching progressions and interactions with athletes to learning about GPS and Omegawave has showed me that being a strength coach goes well beyond sets and reps and is truly a profession that I want to be apart of. The coach that I am today and the coach that I will become will always be tied back to my start from the great coaches, the University of Iowa, and the athletes there who trusted me to be apart of their experience. With all this being said, I would and will recommend this internship to anyone that wants to take the step on the path of being a great strength and conditioning coach."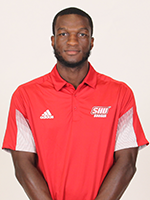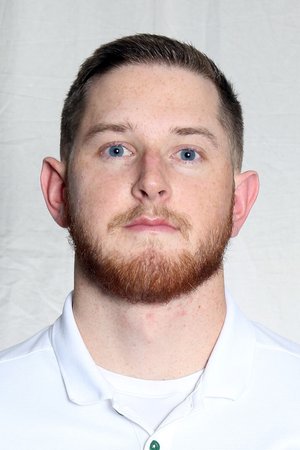 JUSTIN KUEHN: TACTICAL STRENGTH & CONDITIONING COACH, JOINT BASE LEWIS-MCCHORD, TACOMA WA
"My time with the University of Iowa Olympic Strength and Conditioning program was an eye-opening experience for me. Prior to interning here, I had no formal experience as a coach in any strength and conditioning environment and was still on the fence about pursuing a career as a collegiate strength coach. That all changed thanks to my time at Iowa and I cannot say enough about how much I learned both personally and professionally.
Personally, I learned what it would take to succeed in this industry, the lifestyle habits I needed to develop if I wanted to make that happen, and the importance of investing in myself if I wish to invest in my athletes. I was pushed to get outside of my comfort zone in my own training and work on my weaknesses, while also applying what I was learning/reading about at the time; this focus on learning how to train myself was invaluable in helping me better understand how I would train my athletes down the road.
Professionally, the exposure to the methodologies of the staff, technology utilized with athletes, and internship curriculum itself do an excellent job at helping you grow as a coach. Everything you are exposed to here will help open doors for you to further explore on your own and develop your own coaching philosophy so that you can provide the very best for your athletes in the future. To this day, I still find myself going through the presentations from the internship curriculum and finding new ways to apply the information covered. 
Lastly, and most importantly, I want to express my gratitude to the staff at Iowa. Across the board, they are some of the most forward-thinking, diverse coaches that I have been around and it was a privilege to have been able to work alongside them. Not only were the coaches valuable to my growth while I was an intern, but they have continued to have an impact in helping me take my next steps in the industry after leaving them and ensuring that I continue to grow. I would not be where I am today without starting my journey as a coach at Iowa and would recommend this internship to anyone who wishes to be successful in this industry."
RYAN KOESTER: ASSISTANT ATHLETIC PERFORMANCE COACH, ILLINOIS STATE UNIVERSITY
My experience with the University of Iowa's Olympic Strength and Conditioning Internship is one that continues to shape myself and my career even to this day. The opportunity this internship offers to young coaches is an essential bridge between "classroom" education and practical application. Not only does the internship curriculum cover relevant material regarding programming, periodization, energy system development, and technology's growing role in physical preparation for sport, but the staff allows interns the opportunity to put this newly learned material into practice on the floor where one can begin to become proficient with their coaching cues, coaching voice, and leadership abilities. The intern coaching progressions were incredibly valuable learning experiences as I was able to get on the floor and practice all aspects of coaching a group through a movement progression – while receiving immediate feedback from the full-time staff on how to refine these skills. Additionally, resume/cover letter building was a high priority within the intern curriculum. The staff was incredibly helpful throughout the process in fine-tuning multiple drafts to ensure I put forward the best professional representation of myself to future employers. 
I personally learn best from hearing others' experiences, success and failures, how they went about handling them, and what they took away from those experiences. Each and every staff member took the time to share some great experiences with me individually, which I have learned so much from. I truly value those interactions and the time and effort they put in to sharing those experiences with me. I learned many valuable life lessons from my time as a Hawkeye, many that have shaped who I am today and that I will carry with me for the rest of my career. I am truly grateful for my time with this program and cannot thank the staff enough for all that they have done and continue to do for young professionals in this field.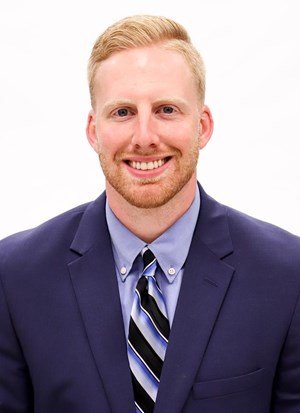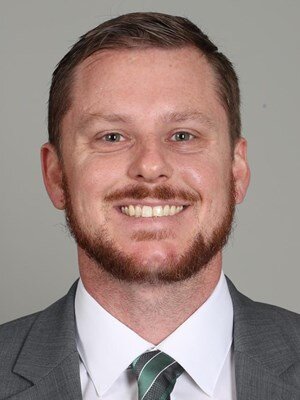 ERIC RASH: DIRECTOR OF APPLIED PERFORMANCE, BAYLOR UNIVERSITY
To say my internship experience at the University of Iowa had a profound impact on the direction of my career in athletic performance is an understatement. The time I spent in Iowa city working alongside some of the most highly regarded, progressive thinking practitioners helped to shape and fuel my passion for high-level athletic development. The mentorship and development as a Coach and practitioner didn't end once of the internship was over. The relationships I established among the Coaching staff and fellow interns, still stand to this day. I could not be more grateful for Coach Maxwell and the entire Sports Performance Staff at Iowa for helping me become the professional I am today.
TRAIMAIN JOHNSON: ASSISTANT DIRECTOR OF SPEED, STRENGTH & CONDITIONING, UNIVERSITY OF TEXAS AT EL PASO
My time in the University of Iowa's Olympic Strength and Conditioning Internship Program provided me with valuable experience that has helped shape who I am today as a strength and conditioning coach.  All of the strength coaches I was able to work with provided me with a vast knowledge of programming, as well as different ways to approach and work with the coaches and athletes of each sport.  In addition to the knowledge and experiences I had there, I was also able to gain valuable friends and mentors within this profession.  I am forever thankful of the time I was able to spend at Iowa.